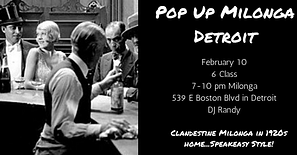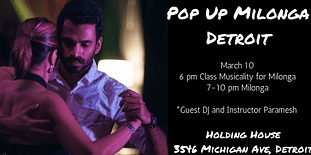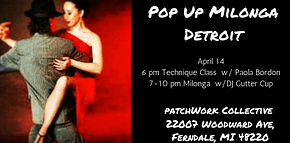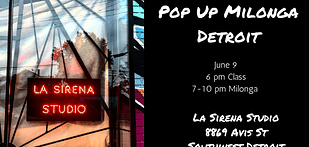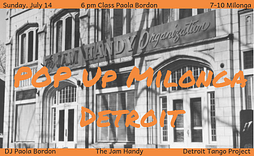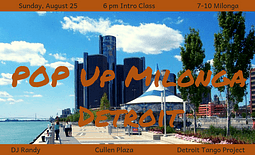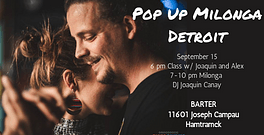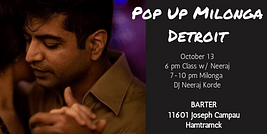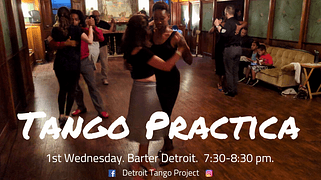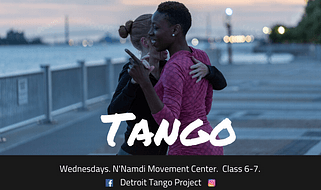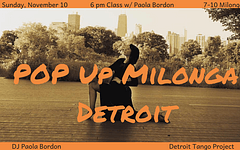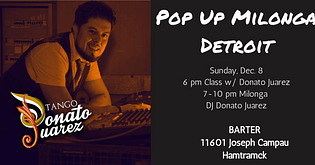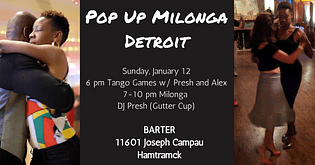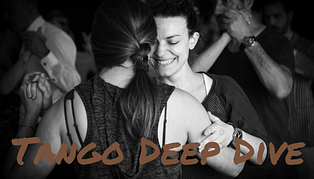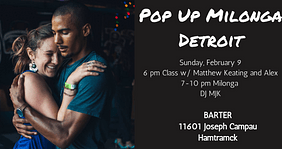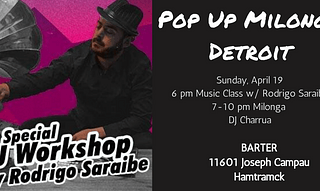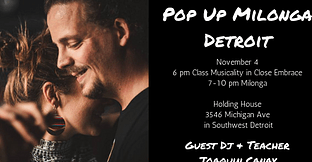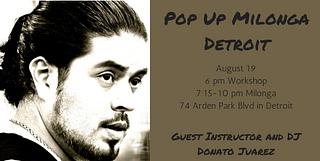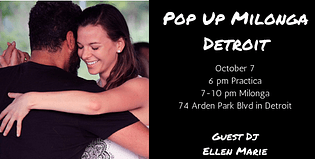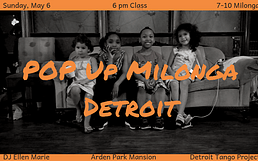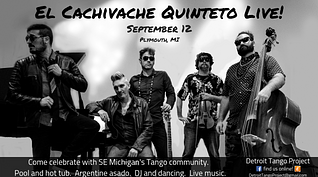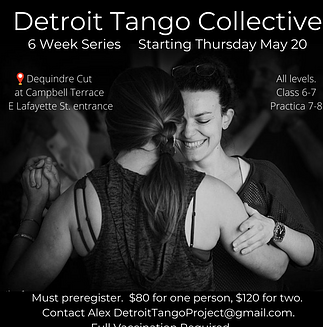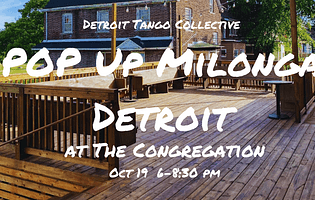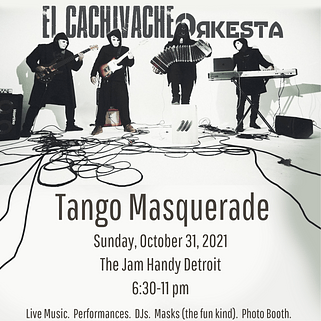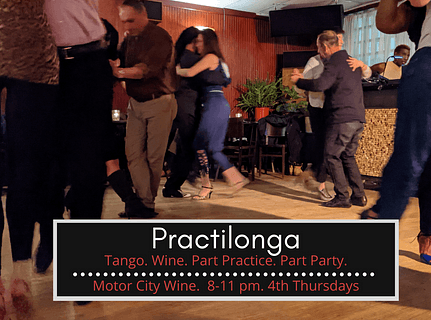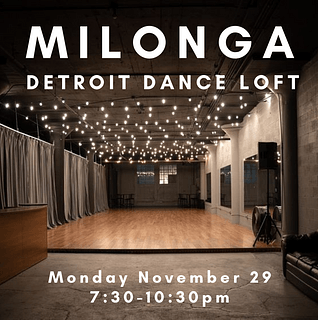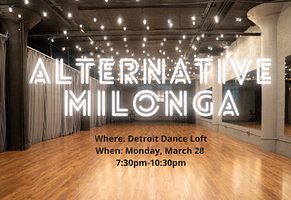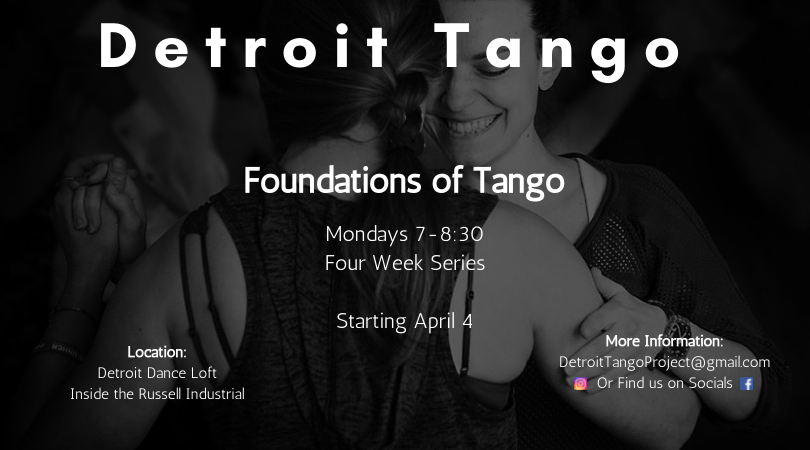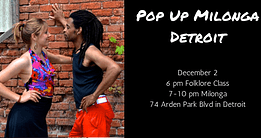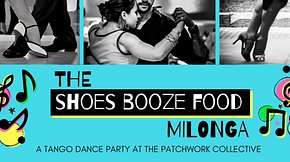 Tango in Detroit is slowly coming back to life!
Listed on this calendar are Detroit Tango Project events AND tango in the surrounding community hosted by different organizers. We're pro-growth in ALL tango communities; the best way to grow is to grow together.
Detroit Dance Loft
Mondays
8-9:30 pm (after Class)
Mark your Calendars for the
October 19 and October 31!
Detroit Dance Loft
Mondays
Class 7 pm